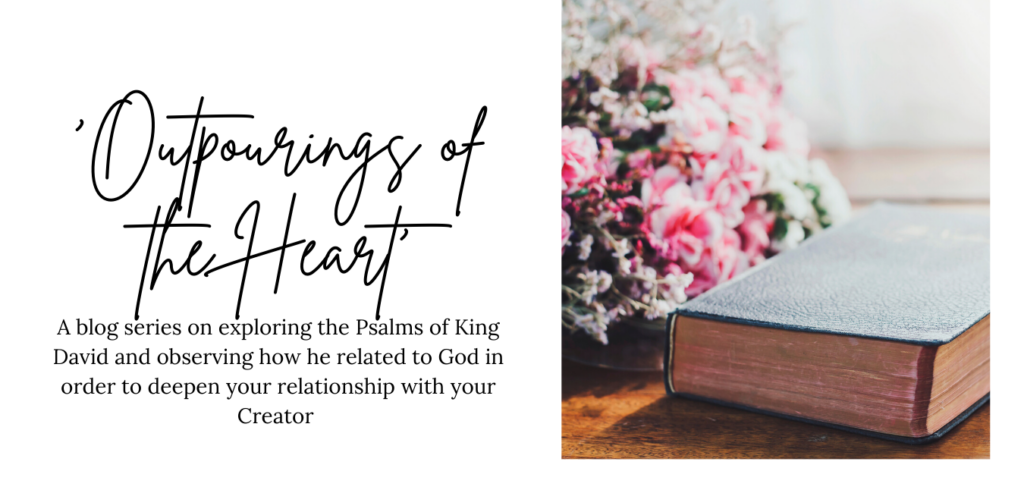 Hi, friend!
Welcome to 'Outpourings of the Heart: a Blog Series on Exploring the Psalms of David and How He Related to God'.
I was inspired to dive deeper into the heart of King David when I started reading through the book of Psalms. The Psalms of David immediately drew me in and attuned my soul to the whisperings of the Holy Spirit in a fresh and new way.
His writings are honest, raw, sometimes awkward, and uncomfortable to read, but above all, they are guttural outpourings of David's soul to the God who created him.
As I continued to study, listen and observe these guttural outpourings of the Psalms of David, I was so struck by how he related to God.
In fact, in Psalm 62:8, David encourages us all to outpour to God continually;
"Trust in Him at all times, you people; pour out your hearts to Him, for God is our refuge."
David related to God in a very real, wholehearted and vulnerable way and I believe God invites us all into this kind of intimate and honest relationship with Him.
My prayer for this blog series is that by journeying through a few of David's Psalms together, we would become observers and noticers of how King David related to the Creator. I believe that by paying attention to how King David related to God, we too can learn how to enter into a wholehearted, deep, and personal relationship with our Heavenly Father.
xoxo,