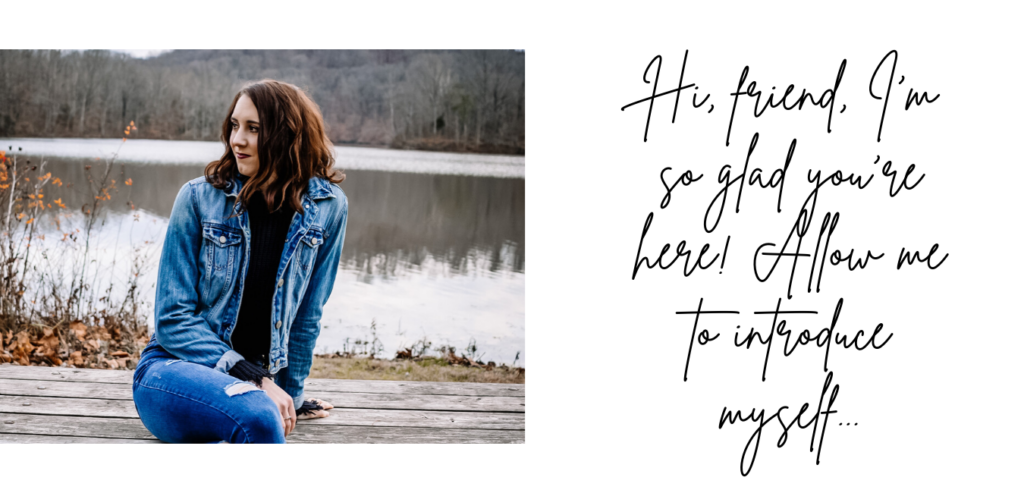 I'm Celia; a Grace College graduate with a bachelor's degree in counseling that I never actually pursued after the graduation cap and gown came off. It's not that I didn't enjoy it, but my time at Grace College served a bigger purpose than just deciding on a career path. I know, crazy… what could possibly be more important than deciding what to do with the rest of my life?!
Well, Jesus. I found myself through the eyes of Jesus at Grace College and I might not use my degree in its designated field, but I gained the greatest gift in the form of His sweet presence in my everyday life. It's also where Jesus led me to my best friend, and then I married him. Those two things alone are worth the massive amounts of student debt that I will probably be paying off until I'm old and gray. 
I'm a 25-year-old, Enneagram 8, tattooed, coffee obsessed woman with a kind and goofy husband of four – challenging, but wildly amazing – years. We reside in smalltown Indiana with our two very cute, slightly obnoxious, and incredibly ornery at times, furbabies! We are both currently working full-time in the insurance industry, and I've learned through this career path that it's possible to take the ministry of Jesus anywhere.
My hobbies include wine, ordering too many things from Amazon (TJ Maxx too but it's fine, we're fine), working out, spending time with my amazing family, and diving into a good book with those two ornery furbabies snuggled up beside me. 
My passion, on the other hand, is translating the heart of Jesus into written words… and that's exactly why I'm here.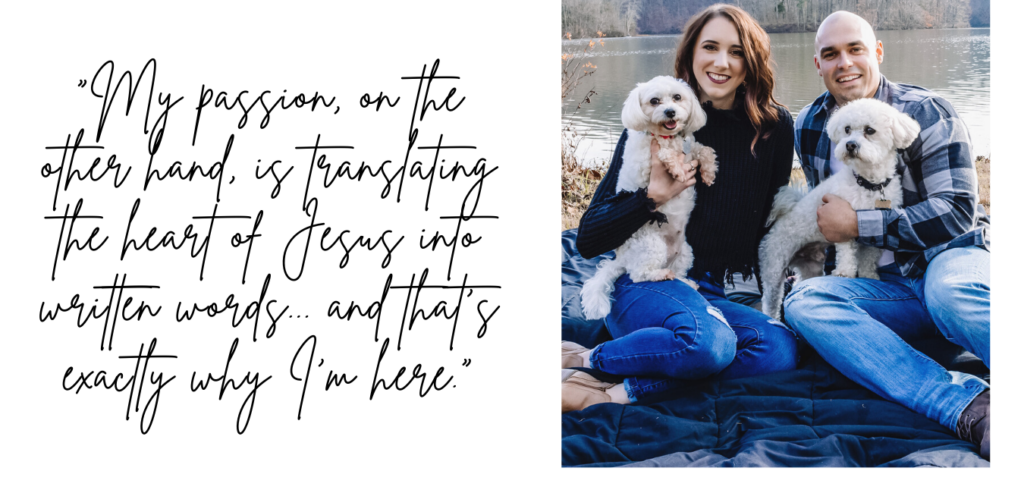 Friend, life is messy!
It was messy at seventeen as a young, insecure high school girl ruled by the opinions of her high school world. It was messy at eighteen when I made a choice of obedience to go where God called, even though it meant leaving deeply rooted, past relationships behind. It didn't get any less messy when my husband got down on one knee and I made the choice at twenty-one to become his wife. At twenty-two, it became the messiest it's ever been when my mom received her ovarian cancer diagnosis and I was filled with anger extremely profound at a God I loved so much.
Life doesn't stop and there's no GPS, iPhone app, or key code that tells us, as women, how to navigate this world or where to plant our feet next. Wouldn't that be amazing?! Life can be lonely at times, sorrowful, scary, and chaotic; but it can also be wildly beautiful, crazy wonderful, and gorgeously mysterious. It is unpredictable and subject to constant change and transition. As a young woman who battles insecurities, fears, wounds from the past, and everything in between. I have made it my mission to come alongside you in hopes that we can navigate life, imperfectly but perfectly wrapped in grace, together.
I want to reach into the heart of my Heavenly Father and share it with you; what He says to you, about you, and how He always goes before and behind you.
That's what I hope this space becomes for you; a safe place where you come to feel loved, challenged, and encouraged. A place where you are reminded of your worth in Jesus and are empowered to live out your identity as a chosen daughter of the King.
A place where you come to hear about my own embarrassing moments, insecurities, and life experiences and my constant fight to give myself and others some much-needed grace.
I want this to be a place where I can bring you joy through sharing honesty, Amazon recommendations, reading lists, and sound truth in the form of Jesus. And I welcome you to come as you are and enjoy the ride as we navigate this life together.
I'm the type of friend that will gently hug you when you're feeling down (I'm not a hugger, AT ALL, but for my friends, I suck it up) and then firmly reminds you of who you are in Jesus. I'll remind you that in every moment you are covered in love and wrapped in grace. I'll tell you it's ok to ugly cry, but then you gotta stand up, reclaim your royal title as a daughter of the King, and remember who Jesus says you are.
Worthy.
Chosen.
Loved.
Redeemed.
You are free to be perfectly flawed and beautifully broken in this space, Sis. You are free to be you. And my prayer is that you would experience the freedom that comes from sitting at the feet of Jesus and filtering this life through His sweet presence.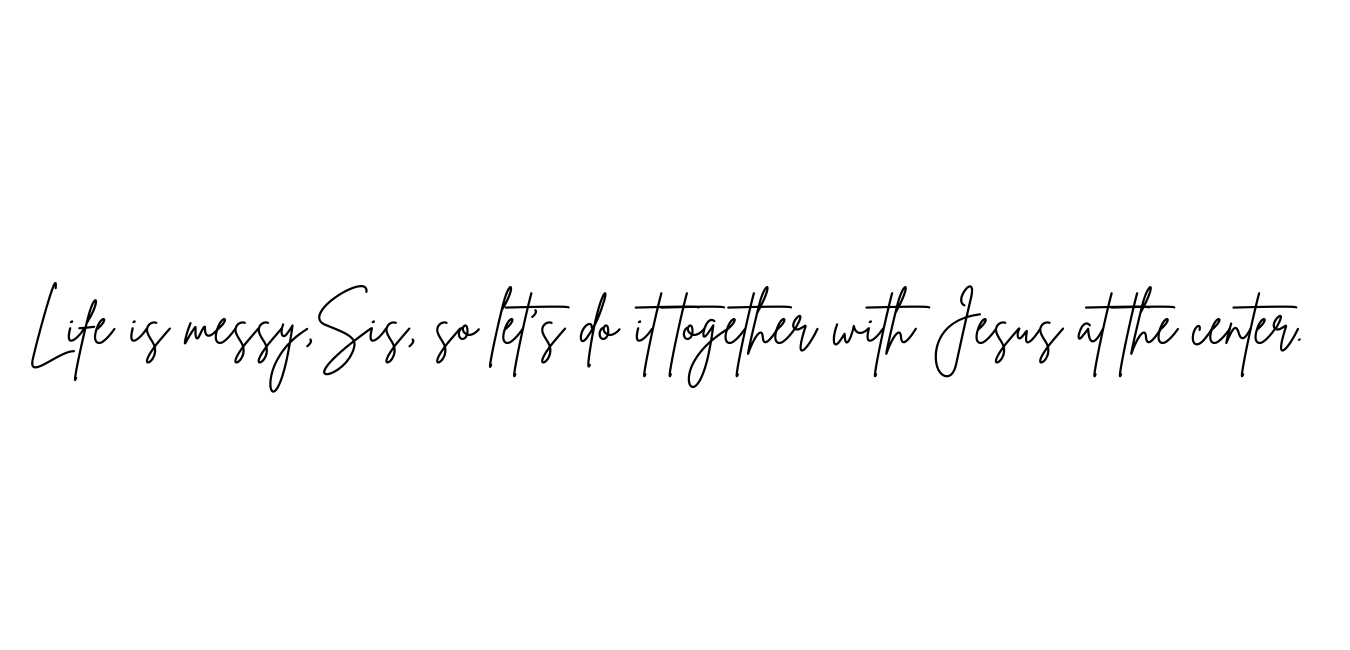 Xoxo,