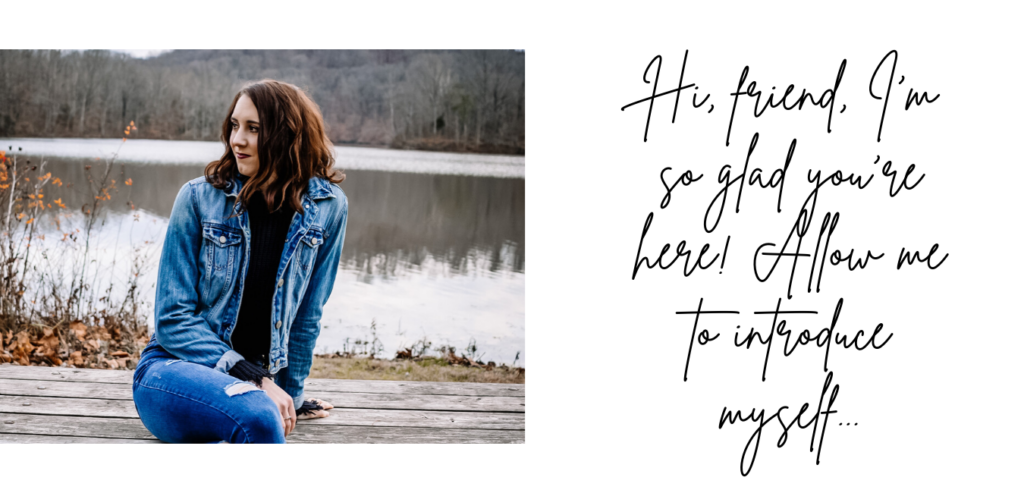 I'm Celia; a wife, dog-mom, writer, faith blogger, and avid pursuer and lover of Jesus.  
I'm a Grace College graduate with a bachelor's degree in counseling that I have yet to professionally pursue.
In fact, my journey to figuring out what I wanted to do with the rest of my life has been quite a process! The original plan when I turned eighteen and graduated from a small town Ohio high school, was to go to cosmetology school!
But once I gave my life to the Lord towards the end of my senior year of high school, I figured out that He had other plans for me. So, I packed up my things, left that small town world behind me and spent the next three years with Jesus as we rebuilt my life (and my heart) together at Grace College.
I found myself through the eyes of Jesus at that small, unfamiliar, private school. And I may not use my degree in its designated field right now, but I gained the greatest gift in the form of God's sweet presence in my everyday life.
It's also where Jesus led me to my best friend, and then I married him.
Those two things alone are worth the massive amounts of student debt that I will probably be paying off until I'm old and gray.
After graduating from Grace in 2016, I got married to the love of my life, and landed in a small, local boutique for about eight months. I quickly learned that retail is just not for me (God bless all of you retail workers, we need you!), so in early 2017, God led me to a local insurance agency where I have been working ever since!
When I was seventeen, finding what I wanted to do with the rest of my life seemed like the key to a happy life. But I've learned through the years that no matter where I am or what I'm doing, I have a purpose.
And that purpose isn't tied to my set of circumstances or my job title. My purpose is bound to putting the love and glory of Jesus on display for the world to see.
But just because I know that's my purpose in this life, doesn't mean that life isn't messy and that I'm not awkwardly stumbling my way right through it.
I'm a woman who struggles to give grace and receive it.
I'm a woman who is better at putting her walls up than tearing them down.
I'm a woman who knows the sting of insecurity and the hurt that comes with trying to fill soul holes with people and things that will never truly satisfy.
I'm a woman who's been damaged by her own mistakes and poor choices.
I'm a woman who carries wounds and fears, doubts and questions.
But, most importantly, I am a woman who has been set free and redeemed by the unfailing love of her God. Not because of anything I have done or could ever do, but because of who He is!
Jesus changed my life.
Walking with Him in daily relationship and learning the intricacies of His heart has flipped my seemingly "perfect", right-side up world, breathtakingly, messily and beautifully upside-down.
Being upside-down for Jesus is exactly where I want to spend the rest of my life.
So, this is where you come in, Beloved one…
My mission in life for the upside-down Kingdom of God is to provide resources and written content that is going to equip and encourage you in your personal walk with Jesus.
My heart's desire for you is that you would taste and see that the Lord is good (Psalm 34:8).
That you would root your identity down so deeply into the overflowing, unfailing and irrevocable love that your Savior has for you as you allow Him to tenderly and mightily pull you into Him.
I want to show you that God longs to have a daily, moment by moment, relationship with you because He loves you.
In fact, He died a brutal death on a cross because He couldn't bear the thought of spending eternity without you.
So, friend, come as you are, wherever you might be in your life journey, and pull up a chair for some good conversation and a little bit of love-filled truth.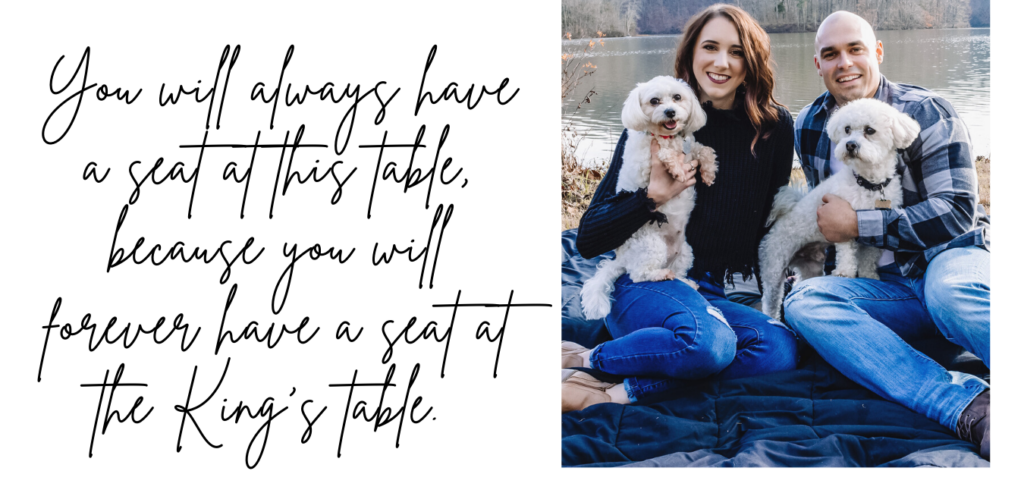 xoxo,