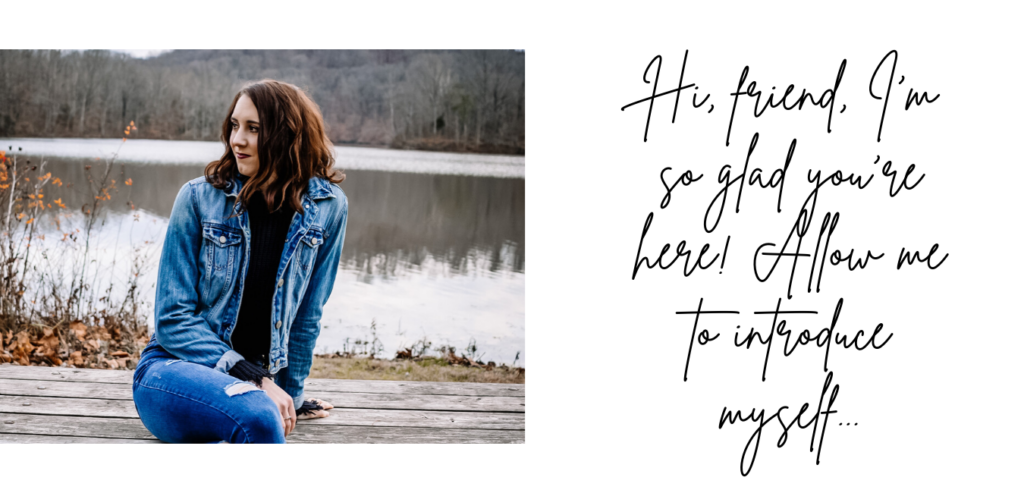 I'm Celia; a wife, dog-mom, writer, author, faith blogger, and avid pursuer and lover of Jesus.
My love for writing was born out of the ashes of my mother's cancer diagnosis.
In July 2017, she was officially diagnosed with ovarian cancer. As someone who has had a relationship with God since my early college years, anger and frustration towards the God that I loved so much was new for me. I felt like Jacob, wrestling with God for an entire year as I watched my mom transform into someone I didn't recognize as the chemo treatments poisoned her body while fighting to give her life.
After a year of wrestling and sorrowing on, I felt that it was time to tell my story. I wrote about being in the Valley of Achor and how God used Hosea and Gomer to mirror His own fierce faithfulness and covenant love. My story is honest, raw, broken, and full of God's grace and endless hope.
This is what writing is for me: the avenue in which God uses to infuse hope-filled light into darkened places. 
Ever since 2018, I have been writing and blogging on my own platform as well as contributing to a number of other blogs and online magazines. I've self-published a 21-day devotional titled You Are Beloved that uncovers the heart of God and teaches women how to root their identity in the love of God.
My passion lies in helping you behold more of God's presence in your everyday life as a way to cultivate an authentic and personal relationship with Him.
Below, you'll find a copy of my own personal manifesto that holds me accountable to the things I wish to cultivate and tend to on this side of heaven. Feel free to save it to your desktop or on your phone if any of these core values resonate with you 🖤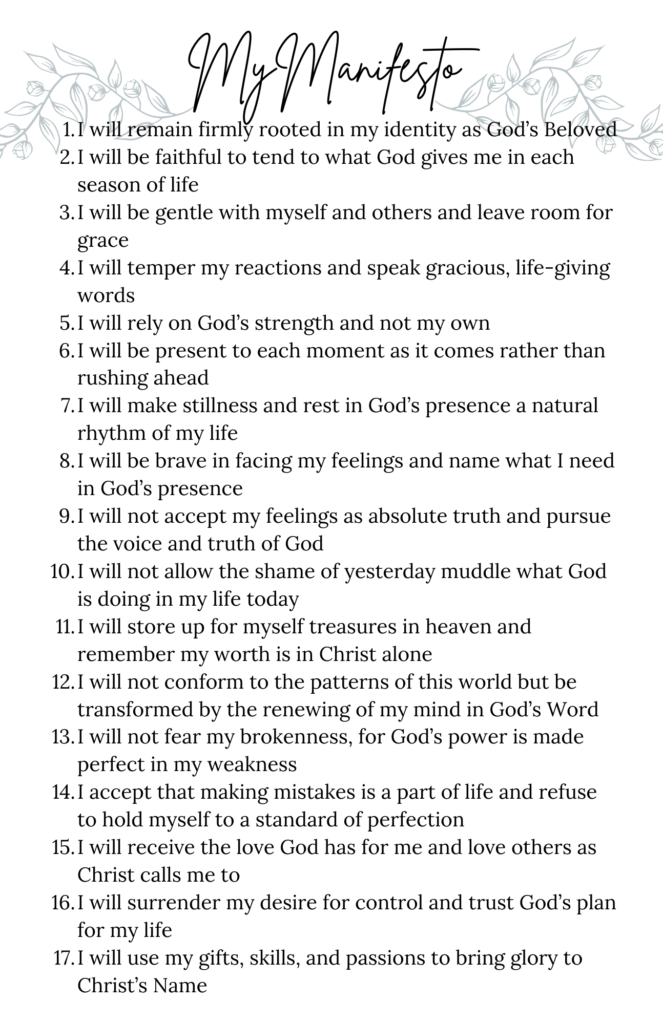 I'm so glad you're here, friend, and I can't wait to share my words with you as we seek, together, to grow deeper in our walk with Christ.
xo,