Pause the Netflix, Sister, it's time to get reading!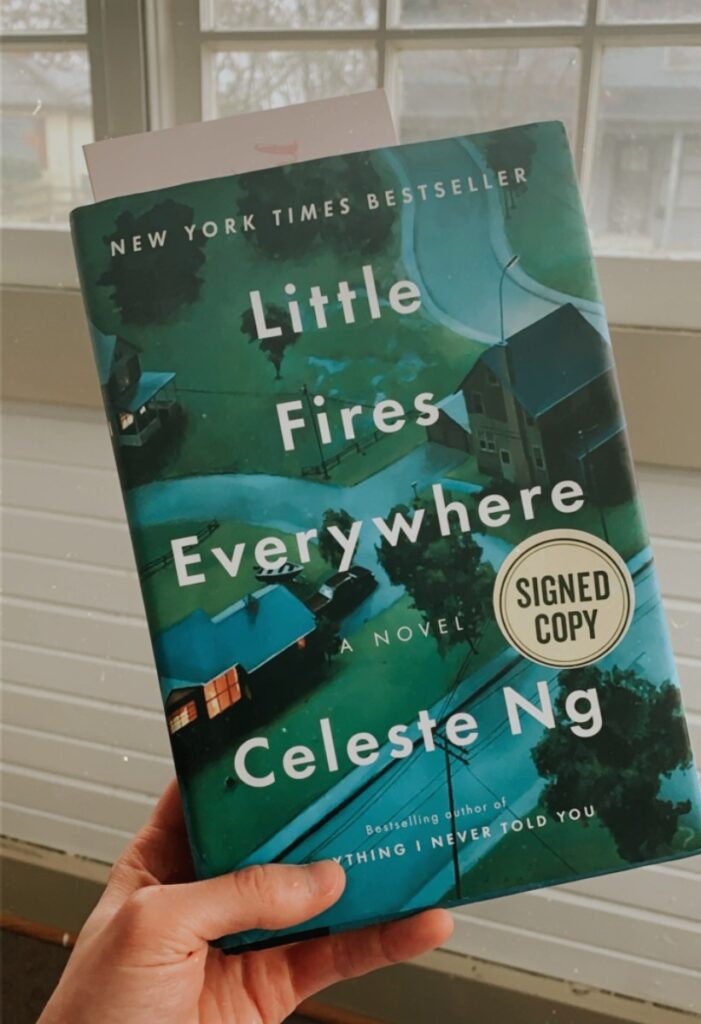 Elena Richardson and her little family of five are seemingly "perfect"… from the outside looking in, anyway. Set in Shaker Heights, Ohio, they reside in a strictly laid out suburb where keeping up traditions and appearances is a way of life. Following the rules for Elena is as easy as breathing, and she sets that same expectation for her three children. When free-spirited artist Mia Warren and her daughter, Pearl, roll into Shaker Heights looking for a place to plant their roots, Elena kindly offers them a place at the Richardson rental property. As Mia and Pearl integrate themselves into the Richardson's way of life, Elena's view of the world is challenged by the ease of their nomadic living. Deeply hidden secrets are revealed as drama hits Shaker Heights in the form of a custody battle, and the structured traditions that Elena once knew begin to unravel, along with the lives of her own children. Little Fires Everywhere kept me on my toes the entire time, and I was so intrigued by the contrast of Mia Warren and Elena Richardson. Each character in this story held a deep meaning of what it looks like to be placed in a society that expects so much from the outside with little interest in what's going on in the inside. It's a tale that will keep you guessing and threaten to challenge your view on society's standards… this is a must-read and one worth adding to your list!
……………………………………………………………………………………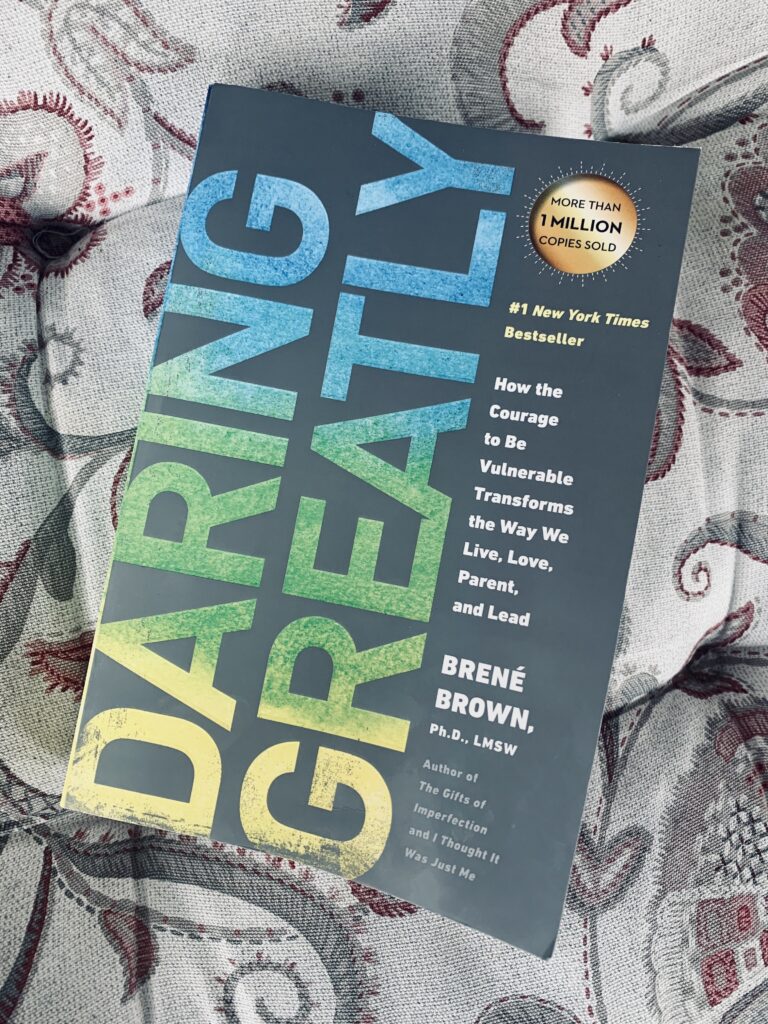 This has been one of the most personally challenging and liberating books I have read thus far. I am someone that struggles majorly with vulnerability, but Brene Brown (shame researcher and college professor at the University of Houston, among many other amazing titles and achievements) has given me the tools and courage to step into my vulnerability and give it a name: Strength. Throughout her book, Daring Greatly, she unpacks the idea that vulnerability is an act of fear-filled, worth it kind of courage as it challenges us to step fully into the arena of life, all in… authentically and imperfectly as our true selves. She discusses shame and how the way we talk to ourselves directly correlates to the type of relationships and connections we form with people. Vulnerability is the key to unlocking lasting relationships and it's the doorway to which we find who we are. I have learned so much from her wise and sound words, and I dare you greatly to put this one on your reading list!