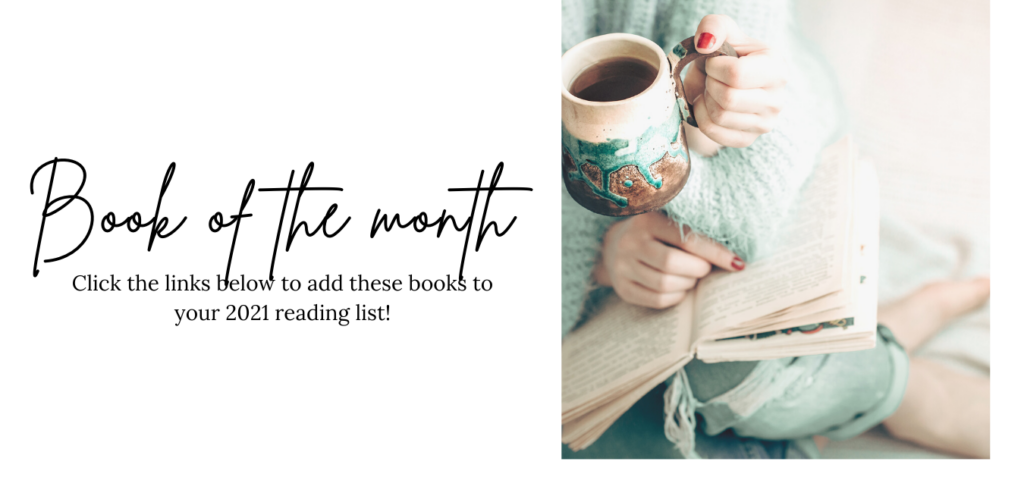 Writing comes second only to my love for reading. Books are enchanting in their ability to transport us through time and space; there are worlds waiting within the pages of words written if we would only take the time to read them.
One of my favorite things to do is snuggle up on the couch or in my bed and get lost in a good book. I'm extending the invitation to you to fall in love with the art of reading by featuring one book each month that I have personally read and very much enjoyed.
If you see one that you want to add to your reading list… yay! There will be Amazon links attached where you can go straight to the source and purchase the book! These are not affiliate links, I just want to give you easy access to some great reading.
So snuggle up in your favorite reading spot, and enjoy!
PS… you may have noticed that there isn't a Book of the Month for January. That wasn't on accident, friend! Every January, I share with my readers my top 5 favorite books from the year before. Check out my 2020 top 5 reading list here!
Xoxo,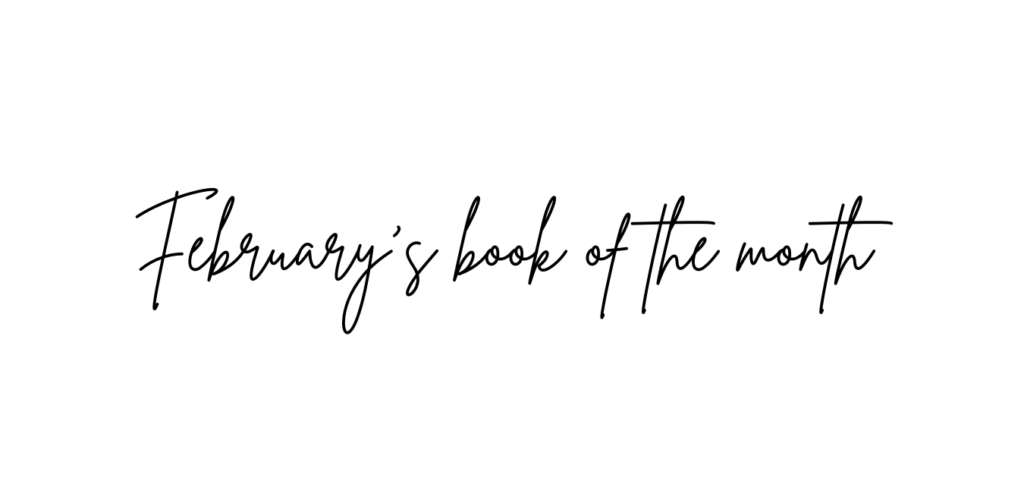 Rhythms of Renewal by Rebekah Lyons
You can check out the full description of the book on goodreads.
This was the perfect book to read at the start of the new year. I went into 2021 wanting to set new rhythms, rather than striving after new resolutions, and this book helped me slow down long enough to do just that! Rebekah does an excellent job of delivering sound truth followed by direct and easy application steps. As someone who has struggled with stress and anxiety herself, Rebekah gives you four life-giving rhythms to set your pace to: Rest, Restore, Connect and Create. 'Rhythms of Renewal' is all about creating a purposeful life through practicing new rhythms that replace stress and anxiety with peace, joy and contentment. If you are someone struggling with stress and feeling worn out and weary from life, this book is for you! It is such a refreshing and life-giving read!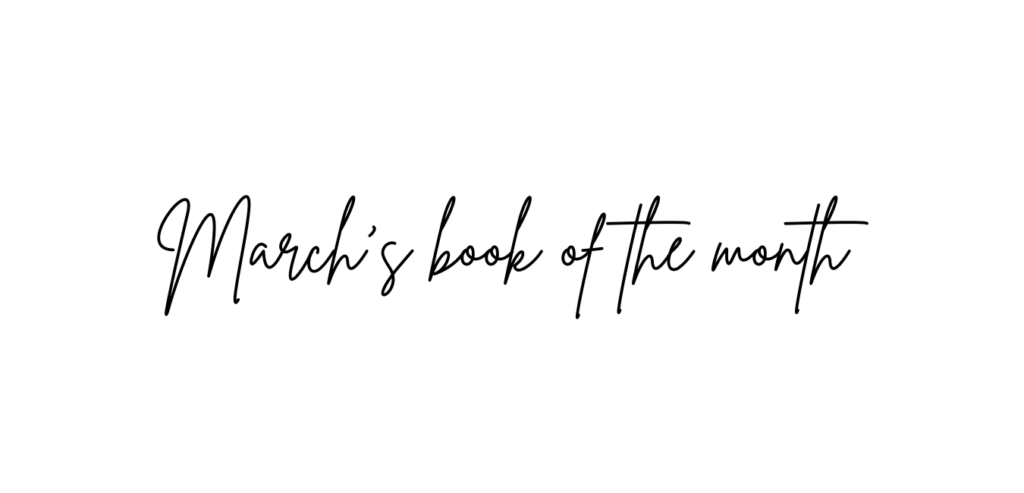 Outlander by Diana Gabaldon
You can check out the full description of the book on goodreads.
This historical fiction is a work of pure art! The journey that author, Diana Gabaldon, takes you on throughout this book is one you will wish has no end. It's 1945, and former combat nurse, Claire Randall, is sojourning through the Highlands of Scotland with her historian of a husband, Frank Randall. While there, thanks to some mysterious standing stones, Claire finds herself thrown back in time to the Highlands of Scotland circa 1743. Outspoken, bold and courageous, Claire is faced with the challenge of learning to blend in while also desperately trying to make it back to 1945 and into the arms of her husband. But Claire's loyalties and heart will be tested as she's introduced to Jamie Fraser, a fierce Scot's warrior. Due to circumstances out of her control, Claire is forced to choose between the man she loved first and the Scot who slowly begins to win her heart. Outlander has made it to the top of my 'favorites' list and for anyone looking for a thrilling, romantic historical fiction book with a time traveler twist, this one is for you!
*Please note that there are adult themes in this book and for those who have suffered sexual assault, this may be triggering, so please tread lightly!

Be the Bridge: Pursuing God's Heart for Racial Reconciliation
You can check out the full description of the book on goodreads.
"It's time we stop pretending that the past doesn't shape our present and start making reparations for this abuse and marginalization. After all, reparations aren't a modern construct. Repairing what's broken is a distinctly biblical concept, which is why as people of faith we should be leading the way into redemption, restoration, and reconciliation."
Latasha Morrison in her book, Be the Bridge, invites you to pursue God's heart for racial reconciliation by walking you through the step by step process of becoming a bridge builder: "acknowledging the past, lamenting it, confronting shame and guilt, confessing our collective sin, extending forgiveness, committing to repentance, making reparations, and ultimately moving into complete restoration".
As a White woman who was raised and now currently lives in a predominantly white community, this book was extremely eye-opening, uncomfortable and humbling to read. It highlighted my blindspots regarding racial discrimination in my own life and made me aware of America's history with systemic racism that I was so ignorant to before. It brought me to my own place of repentance and lamenting and it gave me a sense of understanding and fresh perspective for my Black brothers and sisters that I didn't have before. I have been timid and paralyzed in the past when pursuing racial reconciliation because I simply didn't want to do or say anything that would offend someone else. But "Be the Bridge" is a powerful testimony that teaches us that doing the hard work of racial reconciliation is never going to look perfect, comfortable or easy. It's a difficult, raw, ongoing process that requires honesty, facing the known past and unknown future while pushing past the ignorance, pain and awkwardness so that reconciliation and healing can begin in Jesus' name.
If you feel the Lord tugging on your heart to begin your own journey towards racial reconciliation, I would highly recommend gleaning wisdom and truth from Be the Bridge by Latasha Morrison.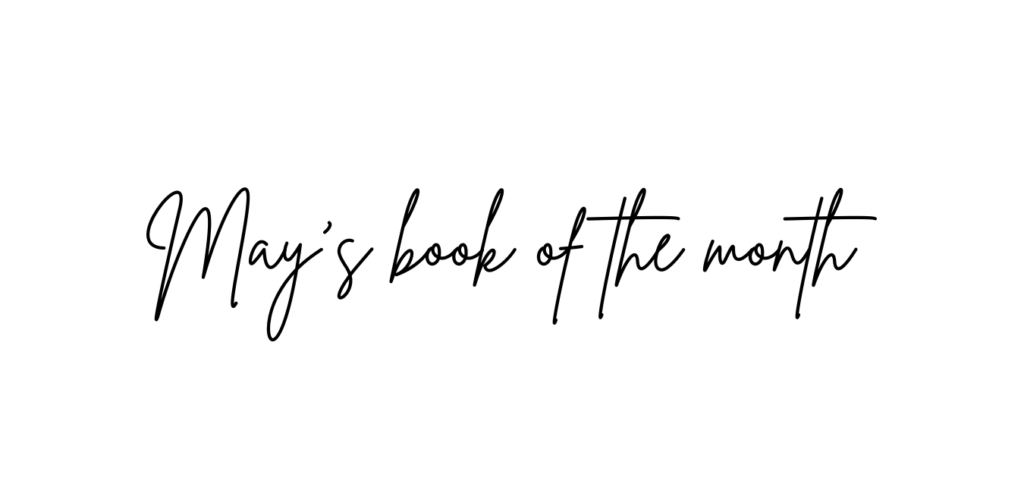 The Alice Network by Kate Quinn
You can check out the full description of the book on goodreads.
It's 1947 and young American socialite, Charlie St. Clair, has found herself pregnant, unwed and with parents who are less than thrilled with her current circumstance. In the aftermath of World War II, Charlie is clinging to hope that her beloved cousin, Rose, is still alive after losing all communication with her in Nazi-occupied France. Headstrong and determined, Charlie risks everything and sets out alone on a journey to find her. Charlie's first clue to where Rose may be leads her to ex-World War I British spy, Eve Gardiner. When Charlie arrives, she finds a broken, smart mouthed woman with mangled hands and an unbelievable, heroic tale to tell. The two of them, and Eve's Scottish driver, Finn, set off for France to search for Charlie's cousin on an adventure of a lifetime.
I am such a huge fan of World War II novels, and with two strong female leads like Charlie and Eve, I couldn't put this book down! The story begins in Charlie's world, but soon, Eve's story unfolds and you're transported back in time to World War I when Eve was recruited to be apart of a group of woman spies, The Alice Network, in France. The Alice Network was led by "the queen of spies" herself, and a woman that Eve grew to dearly love like a sister, Lili. Eve's job is to infiltrate German secrets by working undercover in a French restaurant. Things get heated and go south quickly once Eve starts attracting the attention of traitor and restaurant owner, René Bordelon.
The tale is full of heartbreak, revenge, redemption, humor and pure magic as these two strong, outcast, broken women come together to find healing and resolution.
*Please note that there are adult themes in this book and for those who have suffered sexual assault, this may be triggering, so please tread lightly!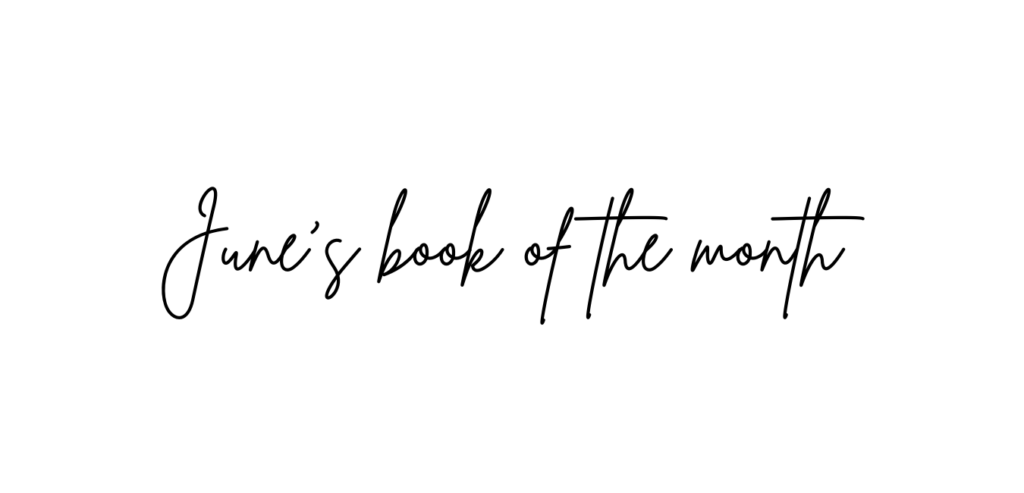 A Woman is No Man by Etaf Rum
You can check out the full review on goodreads.
This has been one of my favorite reads so far this year! 'A Woman is No Man' follows a young, Arab girl named Isra who is uprooted from her home in Palestine to join her new husband, Adam, in Brooklyn, New York. Young women in the Arab culture are told to marry who their parents approve of, cook, clean and stay home to raise the children. Her whole life, she was told that her place and her worth were at home, but sweet, quiet Isra longs for more. But rather than chase those dreams, Isra learns quickly the realities of being a teenage wife to a man she barely knows in a culture that diminishes the voices of its women.
Fast forward eighteen years later, and Deya, Isra's eighteen-year-old daughter begins meeting with suitors. Deya was told that her parents died in a car accident, but as time goes on, Deya learns the tragic truth of what happened to Isra and Adam. Not wanting history to repeat itself, Deya tries desperately to forge her own path, but will she be able to break the generational chains that threaten to steal her future?
This is an inspirational, cutting edge story about finding one's voice amidst a world that would rather you stay silent. I learned so much about a culture I knew nothing about, all while getting lost in the lives of these intricate characters. I would highly recommend you put this one on your summer reading list!
*Please note that there are adult themes in this book and for those who have suffered sexual assault, this may be triggering, so please tread lightly!