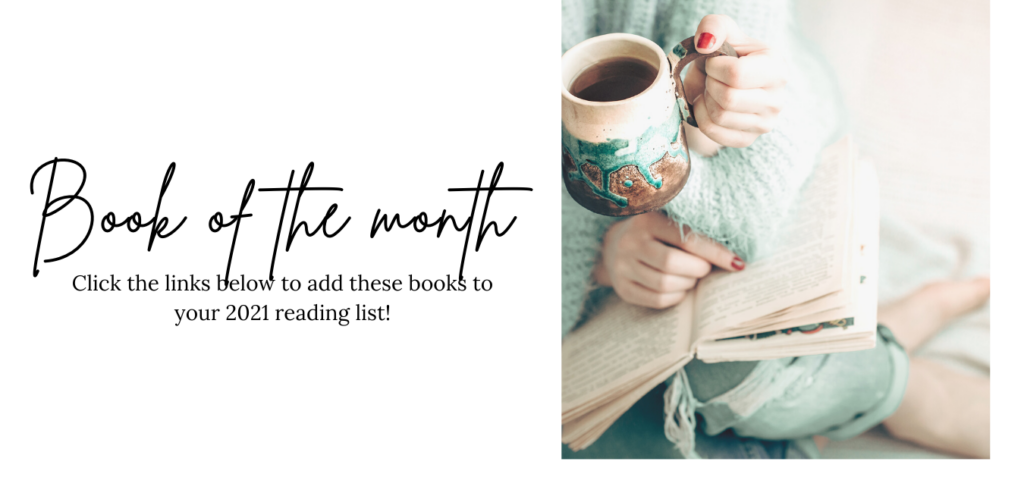 Writing comes second only to my love for reading. Books are enchanting in their ability to transport us through time and space; there are worlds waiting within the pages of words written if we would only take the time to read them.
One of my favorite things to do is snuggle up on the couch or in my bed and get lost in a good book. I'm extending the invitation to you to fall in love with the art of reading by featuring one book each month that I have personally read and very much enjoyed.
If you see one that you want to add to your reading list… yay! There will be Amazon links attached where you can go straight to the source and purchase the book! These are not affiliate links, I just want to give you easy access to some great reading.
So snuggle up in your favorite reading spot, and enjoy!
PS… you may have noticed that there isn't a Book of the Month for January. That wasn't on accident, friend! Every January, I share with my readers my top 5 favorite books from the year before. Check out my 2020 top 5 reading list here!
Xoxo,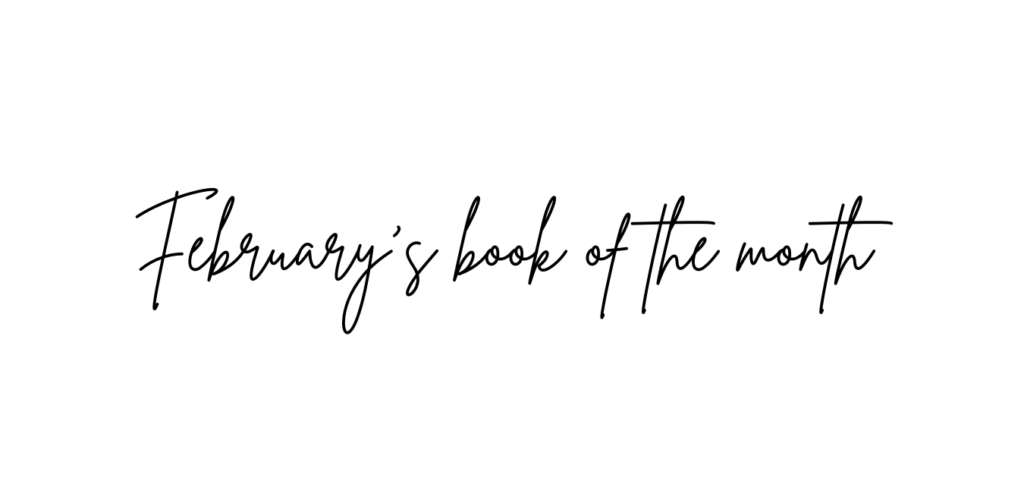 Rhythms of Renewal by Rebekah Lyons
You can check out the full description of the book on goodreads.
This was the perfect book to read at the start of the new year. I went into 2021 wanting to set new rhythms, rather than striving after new resolutions, and this book helped me slow down long enough to do just that! Rebekah does an excellent job of delivering sound truth followed by direct and easy application steps. As someone who has struggled with stress and anxiety herself, Rebekah gives you four life-giving rhythms to set your pace to: Rest, Restore, Connect and Create. 'Rhythms of Renewal' is all about creating a purposeful life through practicing new rhythms that replace stress and anxiety with peace, joy and contentment. If you are someone struggling with stress and feeling worn out and weary from life, this book is for you! It is such a refreshing and life-giving read!