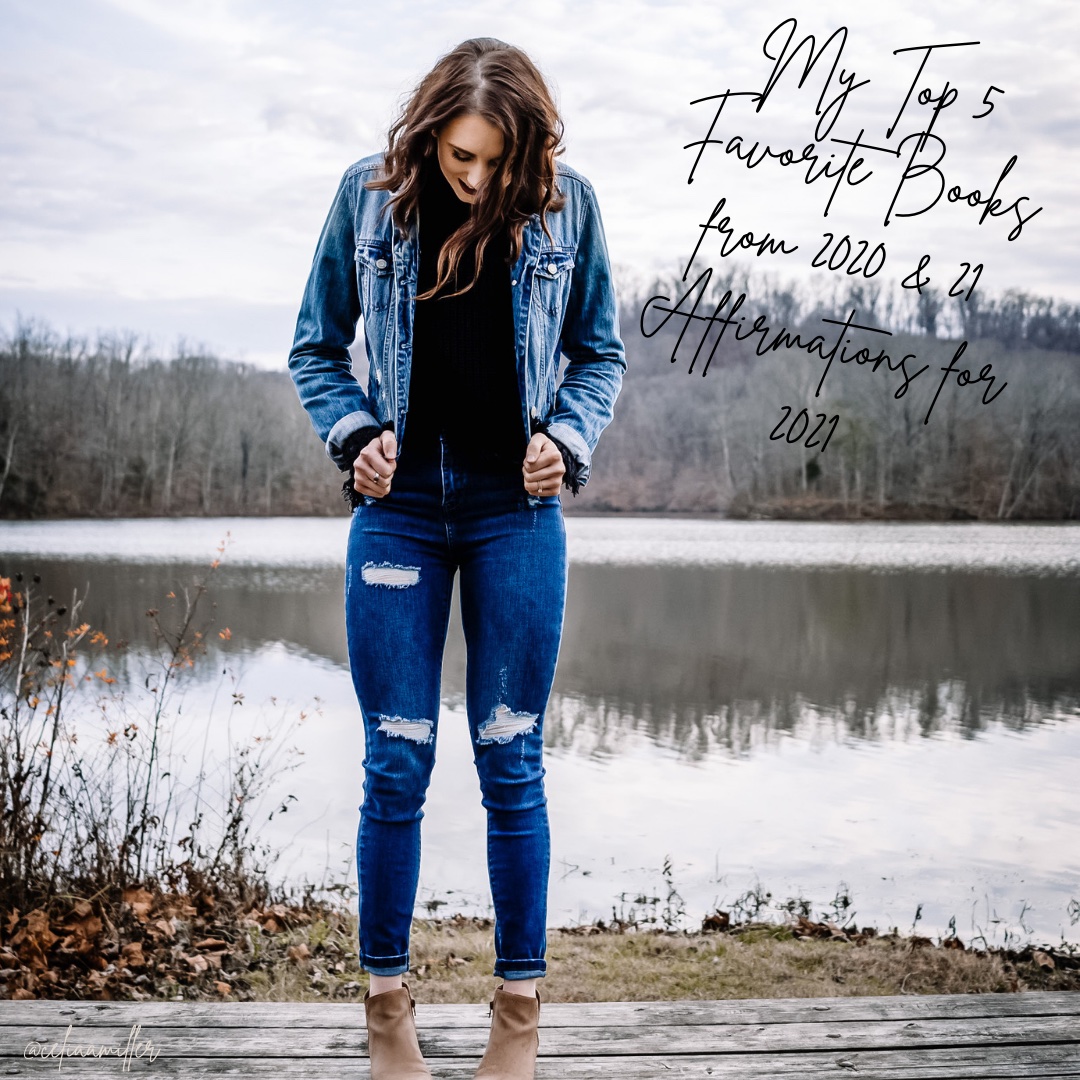 My Top 5 Favorite Books from 2020 & 21 Affirmations for 2021
Hi, friend!
Did you know that for each month of the year, I choose a book to be featured as a "Book of the Month"? There's even a page over on my website that houses all 11 books of the year with their titles, pictures, my own personal review and a link to the book on Amazon.
Yep, you read that last sentence correctly – 11, not 12 – books in a year! I've decided that January isn't going to get its own book; it's going to get 5!
I'm going to share with you all my top 5 favorite books from 2020 – 3 nonfiction and 2 fiction – along with a link to Amazon in case you want to add any of them to your reading list.
At the end of my list, you'll also find 21 encouraging affirmations to hold onto as you journey through 2021.
Happy reading!
---
My Top 5 Favorite Books from 2020
The Broken Way by Ann Voskamp
2. The Next Right Thing by Emily P. Freeman
3. Own Your Everyday by Jordan Lee Dooley
4. The Nightingale by Kristin Hannah
5. The Giver of Stars by Jojo Moyes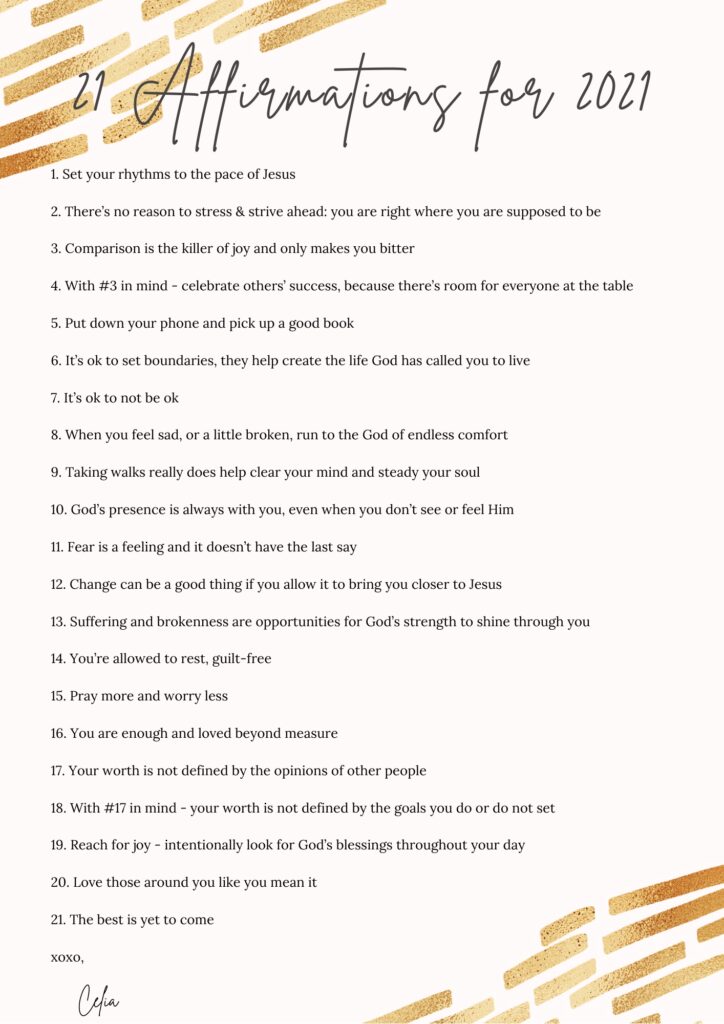 I'm praying for you, friend, and I pray this would be the year that Jesus' love becomes more tangible to you than the very air you breathe.
xoxo,