God is a God of Promises.
"Blessed is she who has believed that the Lord would fulfill His promises to her!"
These are the famous words of Elizabeth, mother of John, to Mary, mother of Jesus, in Luke 1:45. Both women were with child at the time, and as soon as Mary greeted Elizabeth, the baby in Elizabeth's womb "leaped for joy" (Luke 1:44). The Holy Spirit walked into the room tucked deep inside Mary's womb, and, immediately, joy and light sparked and danced between these two women.
After Elizabeth's proclamation, Mary responds by speaking the Lord's promises aloud:
"My soul magnifies the Lord, and my spirit rejoices in God, my Savior, for he has looked on the humble estate of his servant. For behold, from now on all generations will call me blessed; for he who is mighty has done great things for me, and holy is his name. And his mercy is for those who fear him from generation to generation He has shown strength with his arm; he has scattered the proud in the thoughts of their hearts; he has brought down the mighty from their thrones and exalted those of humble estate; he has filled the hungry with good things, and the rich he has sent away empty. He has helped his servant Israel, in remembrance of his mercy, as he spoke to our fathers, to Abraham, and to his offspring forever." – Luke 1:46-55 NIV
God is a God of promises, and His promises are rooted in faithfulness and love.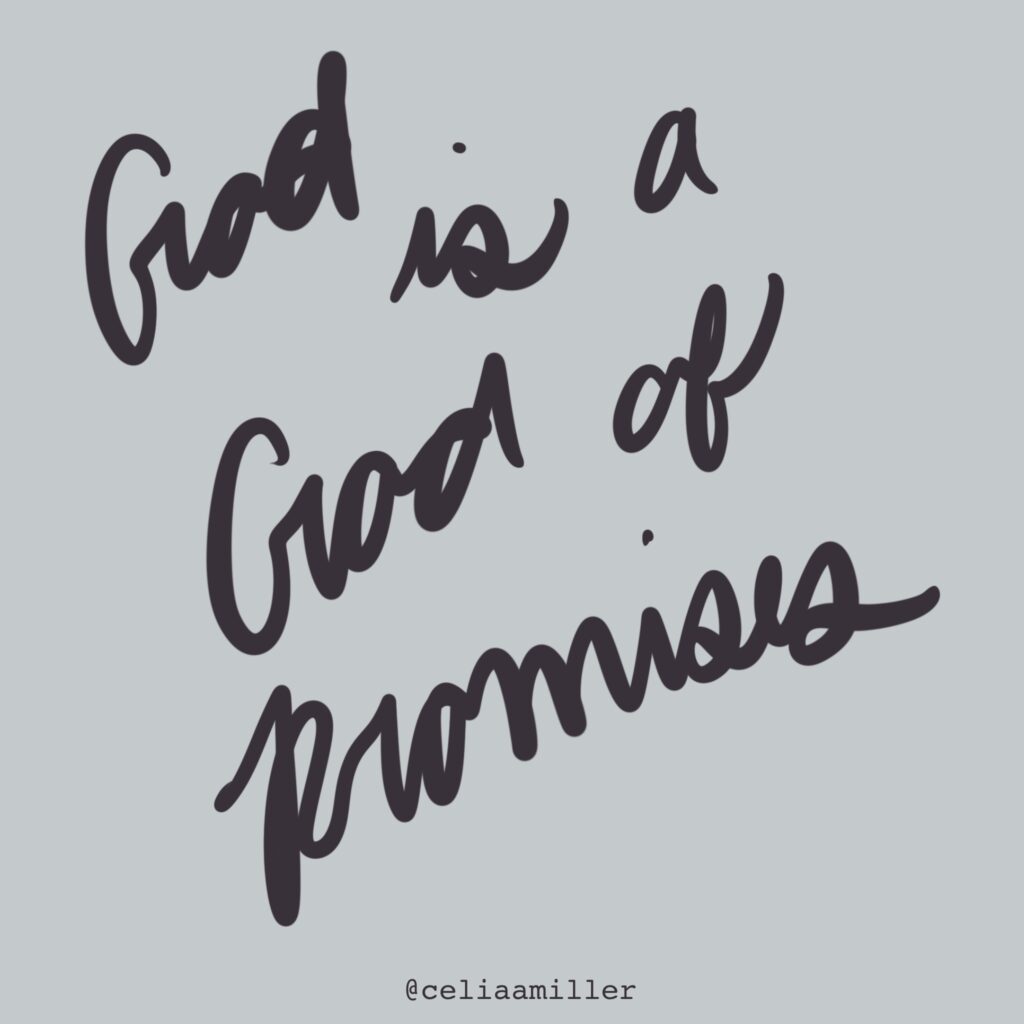 Mary knew this, and even when her world was about to be flipped upside down as she carried the Savior inside of her, she clung to the hope of those promises. She spoke aloud those words to Elizabeth to proclaim God's faithfulness. But I think Mary said them aloud for another reason as well.
I think Mary, herself, needed to hear those promises spoken aloud. I think she needed to be audibly reminded of the goodness and faithfulness of her God. A God that had called her to lay her life down to make room for the Savior of the world – in order to give the Savior of the world to us.
The promises God gives always leave little traces and hints of who He is. Take another look at Luke 1:46-55:
"and my spirit rejoices in God my Savior…"
"He who is mighty has done great things for me…"
"…holy is His name."
"He has shown strength with His arm…"
"He has filled the hungry with good things…"
"He has helped his servant Israel…"
"…in remembrance of his mercy…"
"…as he spoke to our fathers, to Abraham, and to his offspring forever."
The promises of God that Mary declared that day in Elizabeth's home as baby Jesus grew inside her womb are the same promises that apply to you and me today. He is the same God; mighty, holy, and full of strength. He is our provider, helper, and merciful Savior who continues to speak and move in our hearts and lives.
I know that for most of us, this year has not gone according to plan. Our worlds have been tipped upside down, and we've got the bruises and heartaches to prove it. But you know who else's life didn't go according to her own plan?
Mary's.
God's greatest promise was given to a 14-year-old girl who was engaged to be married to a man named Joseph when the angel, Gabriel, came to her and said that she would bear in her womb the Given Savior. Her reputation was ruined as her plans and comforts slipped through the cracks and into the hands of the Giver.
I wonder how many times Mary had to speak the promises of God to herself — reminding her of His goodness — as she fought back the tears? Or, perhaps, did she let the tears come as she reached out for the hand of God to hold her steady? Did she lie awake at night in fear of the unknown future? Did she ever get angry at her circumstances? Did she battle insecurity and unbelief? Were there times when God felt far even though He had quite literally become part of her?
I think she experienced it all, sweet friend. I think if she were able to sit and have a coffee with you, she would tell you that God's plan for her life wasn't at all what she initially wanted or expected.
But you know what else I think she would say?
God's promises never failed her.
I think she would tell you that even though the journey was difficult and the road at times was dark and tumultuous, and fear was waiting to cripple her around every new corner,
She never walked it alone.
And that, my friend, is the true miracle of Christmas. The promise of a baby given and the Gift of a Savior born.
Emmanuel: God With Us.
So, as you celebrate today, this Christmas day – the day Love came down to dwell with us and within us – I pray that you hold the reminder of His promises in your heart as a dear comfort. I pray that as you sit around with your loved ones drinking hot chocolate or spiced sangria, or if you find yourself alone on this very day and it feels more like a lamenting than a celebrating, that you would hold close the promise of Emmanuel. Today, I pray that you would allow gratitude for the born Savior bloom where the pain of this year has left marks and scars.
I pray most of all on this Christmas day that you would take a page out of Mary's book and speak His promises aloud until the lonely and broken parts of your heart start to become somewhat whole again. I pray you would unwrap the true miracle of Christmas: Emmanuel – God With Us – God With You. And as you remember, and speak those promises aloud just as Mary did, I pray joy would spark and light would dance in the dry and weary parts of your soul that need the refreshment only the presence of Jesus can bring.
Slow down today, Sister, and drink in the wonder of His most precious promise to you: the Gift of His everlasting, loving, and tender presence in your everyday moments.
Have a Merry Christmas, my friends, and always remember that no matter how busted or broken this year has made you feel…
You have not walked a moment of it alone.
Xoxo,